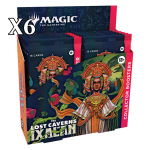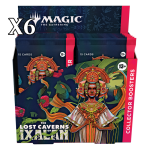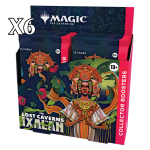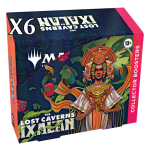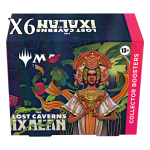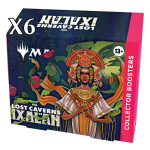 The Lost Caverns of Ixalan Collector Booster Display Case (x6)
Delivery time from wizards of the coast is postponed.
We will keep you in the loop when we have a new ETA!
In The Lost Caverns of Ixalan, your players will face an adventure like never before, discovering long-lost ruins, ancient civilizations alive and well, and fan-favorite creatures running rampant. Dig into the heart of Ixalan with a piece of prehistory for every play style.
With Collector Boosters, your players get direct access to the coolest cards from the set, with each booster packed with special treatments. A full display of Collector Boosters helps players strategize in style.
Contents:
12 The Lost Caverns of Ixalan Collector Boosters
15 Magic: The Gathering cards
5 cards of rarity Rare or higher in every pack
4 Uncommon cards
4 Common cards
1 Full-Art Land
1 Traditional Foil Jurassic World™ Card (Rare or Land)
10-13 Traditional Foil cards in every pack
1 Traditional Foil double-sided token